Private Farms & Barns
The best private horse facilities result from a partnership between an owner with a dream, and an experienced equestrian designer who can solve the design and construction challenges to turn that dream into an enhanced reality. Knowledge of horses is only part of the equation in achieving great horse facilities. Just as important is the ability to value engineer the whole project to optimize budget utilization, experience with construction, suppliers and all the new products available today, and the ability to visualize how a drawing will function in reality. Lynn Long Planning and Design, LLC brings this time and cost saving knowledge to each project .
Lynn will analyze each owner's goals, wish list, and the physical attributes of the property to best utilize the land and budget. The objectives when designing horse property are safety, year around comfortable living for the horses, attractive style, and convenience and enjoyment for the owners. Easier daily care and overall maintenance means you have more time to spend with your horses.
Very creative barn designs and site plans are often needed, especially for difficult sites. Lynn helps solve problems on paper, before construction, and helps contractors to accurately estimate costs. A standard package barn will not address all the factors that Lynn takes into consideration when planning horse properties. These include: specific needs of your type of horses and riding goals, grading and drainage for buildings and arenas, different seasonal weather considerations, sun orientation, convenient access for large trailers, hay delivery and storage space, manure management, easy access to turnouts, arenas and residence, setback requirements and restrictive covenants or regulations - all must be considered and balanced. Lynn designs well-ventilated barns and indoor arenas that are sheltered from storms, flooded with warm sunlight in the winter, yet cool and breezy in the summer. Energy efficiency and innovative designs make your barn is unique, safe and practical.
Lynn also provides equestrian design and equestrian-specific construction expertise to Custom Residential Architects and Builders, resulting in a well-designed barn in the style of your custom home.
Lynn's understanding of geology supports consulting on arena base construction, footing, and maintenance requirements for Indoor and Outdoor arenas, whether targeted for specific disciplines or the more complex multiple uses. Affordable arena footing that individual owners can maintain is a specialty.
Your horse facilities are an investment for your enjoyment now, and the future resale of your property. The reasonable cost of professional design consulting will pay dividends pride and satisfaction, and over time as your horse activities are easily accommodated.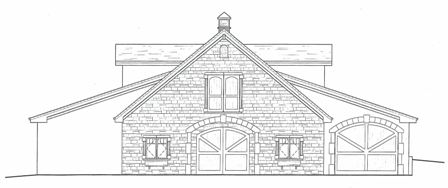 REPRESENTATIVE PRIVATE EQUESTRIAN DESIGN PROJECTS
Click photos to enlarge
Old World Barn – Cherry Hills Village, Colorado
| | |
| --- | --- |
| | 4 stall barn designed in a Gothic style. Conceptual floor plans, and all equestrian elements designed in conjunction with custom home architect and knowledgeable horse owner. Developed site plan for turnouts, pastures and outdoor arena to fit on a limited urban acreage site. |
Urban Horse Property – Cherry Hills Village, Colorado
| | |
| --- | --- |
| Site plans, barn plans and construction supervision for very beautiful and functional three stall barn, large tack room, feed and one year's hay storage in an upscale neighborhood with restrictive covenants and 1100 square foot size limitation. | |
Cutting Horse Ranch – Larkspur, Colorado
| | |
| --- | --- |
| | Conceptual floor plans and elevations for large indoor arena, cutting horse training barn and breeding facilities. Extension off of indoor arena contains owner's business and conference facilities. |
Rural Horse Property – Franktown, Colorado
| | |
| --- | --- |
| Site plan, structure plans and construction supervision for private horse farm, including pastures, outdoor arena, barn with future indoor round pen, and garage/equipment building. Equestrian structures designed to compliment French Country custom home, coordinating with the Architect on exterior barn details. | |
Urban Horse Property - Littleton, Colorado
| | |
| --- | --- |
| | Very creative and practical small barn for busy career couple, incorporating maximum space utilization. Includes six months hay storage, tack room, aisle area for grooming two horses, and well-sheltered run-in space for 3-4 horses, with flexibility to convert to two box stalls plus overhang shelter in the future. |
Rural Horse Property - Sedalia, Colorado
| | |
| --- | --- |
| Remodel of existing non-equestrian structure into a four stall barn and a new addition with 60' passive solar indoor round pen. Included is inside ground level storage for 22 tons of hay, bulk shavings and turnouts to run-in shelter and corral, all accessible without leaving the building in adverse winter weather. | |
Rural Horse Property - Keene Ranch, Larkspur, Colorado
Site planning, barn design, and grading plan for a large barn and outdoor arena on a steep hillside. Designed contoured grading plan over a 30' drop in elevation, with extensive cut and fill to provide safe access for horse trailer and feed trucks to barn, and large vehicle turnaround using outdoor arena.
Boarding Complex and Indoor Arena, Fort Lupton, Colorado
Site planning, design and construction management for a large indoor arena with stall and run-in shed boarding facilities, arenas and turnouts. Lynn was successful in lobbying County planning officials to reduce an inappropriately large flood control fee assessment downward by two thirds in cost.
Private Ranch, Snowmass Village, Colorado
Conceptual plan to reproduce the look and style of an old historic gambrel barn with a modern, larger structure that would accommodate the owner and guest's riding horses, storage, caretaker's quarters, and satisfy historic preservation interests in the community.
Urban Barn - Greenwood Village, Colorado
Remodel of old barn in an urban setting. Challenge was to reorganize use areas and implement modern barn conveniences without changing the grandfathered footprint and setback of the original, presently non-conforming structure.
4945 N State Hwy 67
Sedalia, Colorado 80135
Office: (303) 688-2142

California base in Santa Barbara
---
Available Client Services
Design
Inspect site and provide options per client goals. Review of covenants, building, zoning and regulatory information. Draft schematic site and structure plan options and set budget priorities. Expand to final site plan, grading plan, and construction documents for structures. Provide best product choices for stalls, accessories and finish details, plumbing, electrical, and fencing. Write specifications for fencing, indoor and/or outdoor arena construction and footing materials.
Project Management
Obtain written bids on all the above. Advise in contractor selection. Assist in obtaining added engineering or architectural services, site plan approvals, and building permits, solving issues until approved. Oversight of project as needed, including approval of contractor progress and final payments, until all contracted work is completed to client's satisfaction and horses can move in.
On Site Consulting
Hourly consulting - minimum half-day to multiple days. Clients receive experienced opinions and advice, backed by sketches when needed. Excellent for objective real estate pre-purchase due diligence re suitability as an equestrian property or evaluation of existing structures for remodeling feasibility.
Remote Consulting
Long distance hourly consulting by phone, fax, and email, using data from property surveys, emailed photos, and client information re conditions and weather directions. Valuable for owners designing and/or building their own barns and facilities, and wanting to know the best methods and resources.